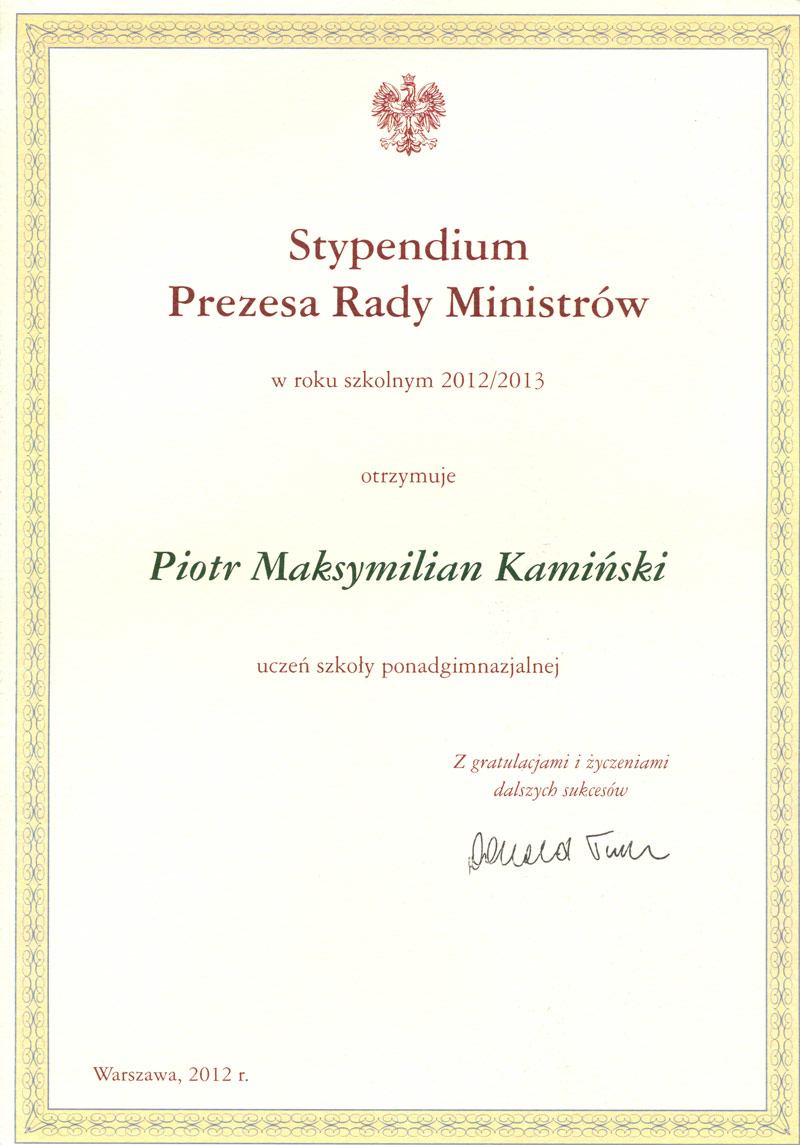 On 11th of December in 26th High School in Lodz students from Lodz Voivodeship, who had been awarded Prime Minister Scholarships, were given diplomas. Our student Piotr Kamiński was one of them.

Congratulations!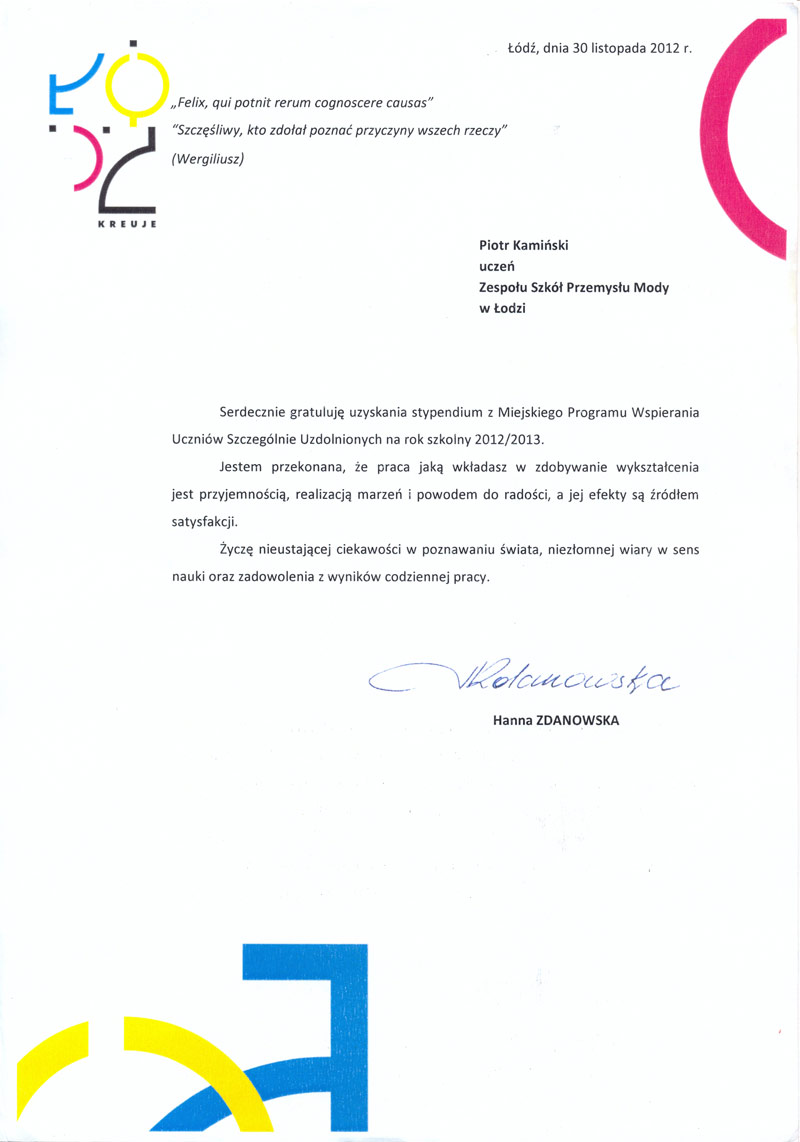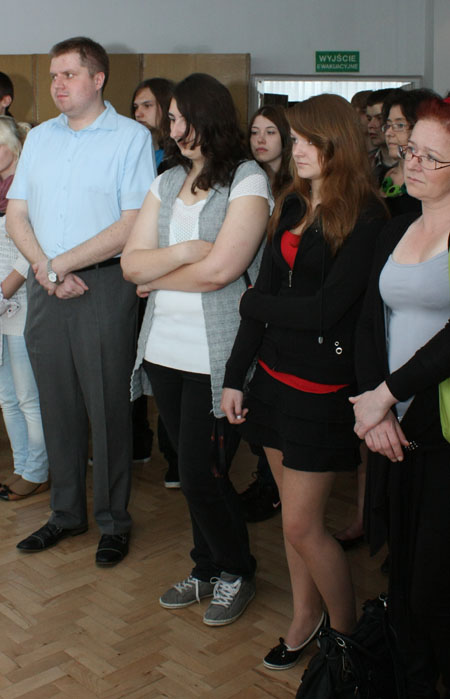 An art show was held on the 14th of June in Zarzewska Gallery. During the event, a jury of wide-known photographers such as Sławomir Grzanek and Marek Trzeciak announced the winners of a competition "Abandoned places in Lodz".
Read more: Magdalena Gawenda's works at Zarzewska Exhibition
Faculty of Material Technologies and Textile Design of the Technical University of Łódź
Our students take part in lectures and laboratories as well as Polish Student Seminary TEXTIL.
It creates an opportunity to recognise old print machines and how to use them. It also teaches ways of paper production.
Institute of Applied Computer Science of the Technical University of Łódź
It gives our students an opportunity to use modern technologies and software.
Planetarium and Astronomical Observatory in Lodz
It encourages our students to develop their knowledge in the field of astronomy (one of the most important fields of nowadays science).
We encourage you to watch highlights from fashion shows, which were held in our school during a conference summing up Fashion Lab Project and during the visit of our partners from Comenius Programme.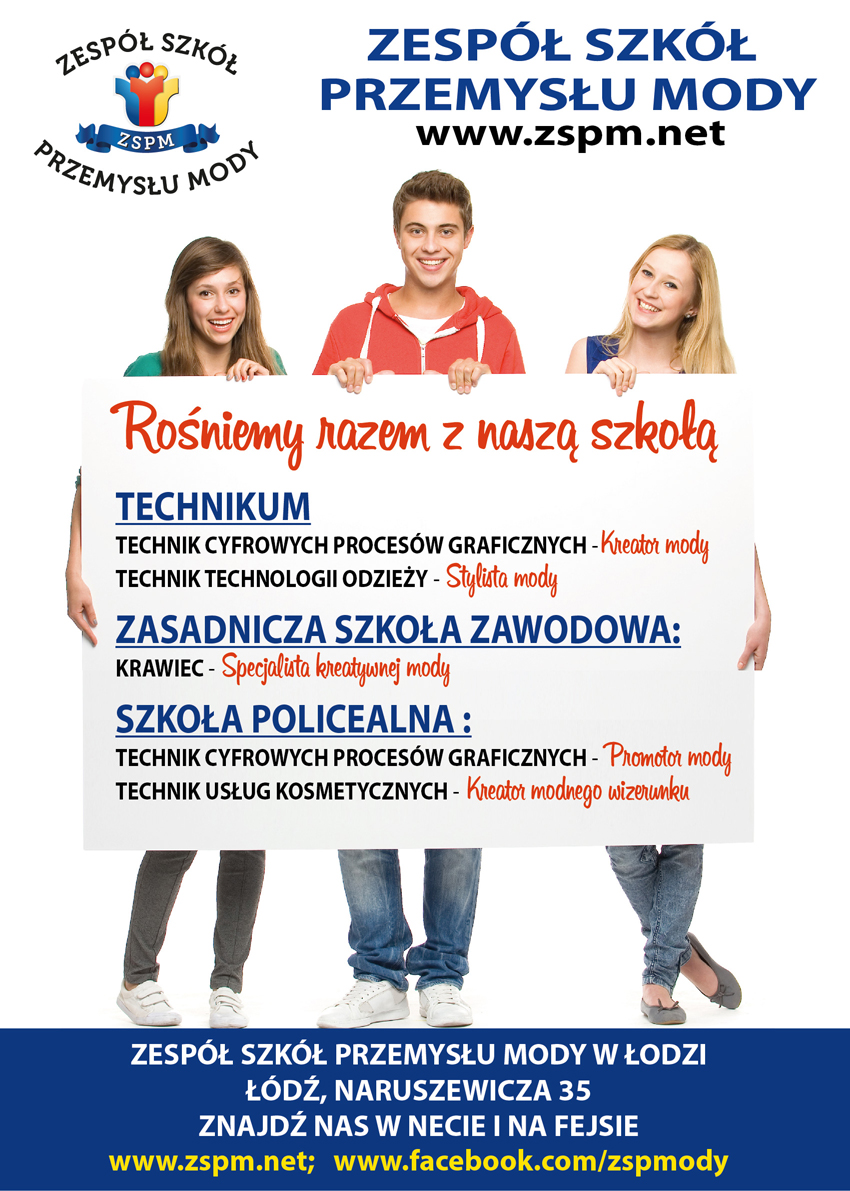 We encourage you to download our school newspaper. – "School ZOOM." It has won a competition organized by The City of Lodz Office and The Center of Teacher Improvement in Lodz during the 15th edition of Lodz Educational Fairs.
Download:
School ZOOM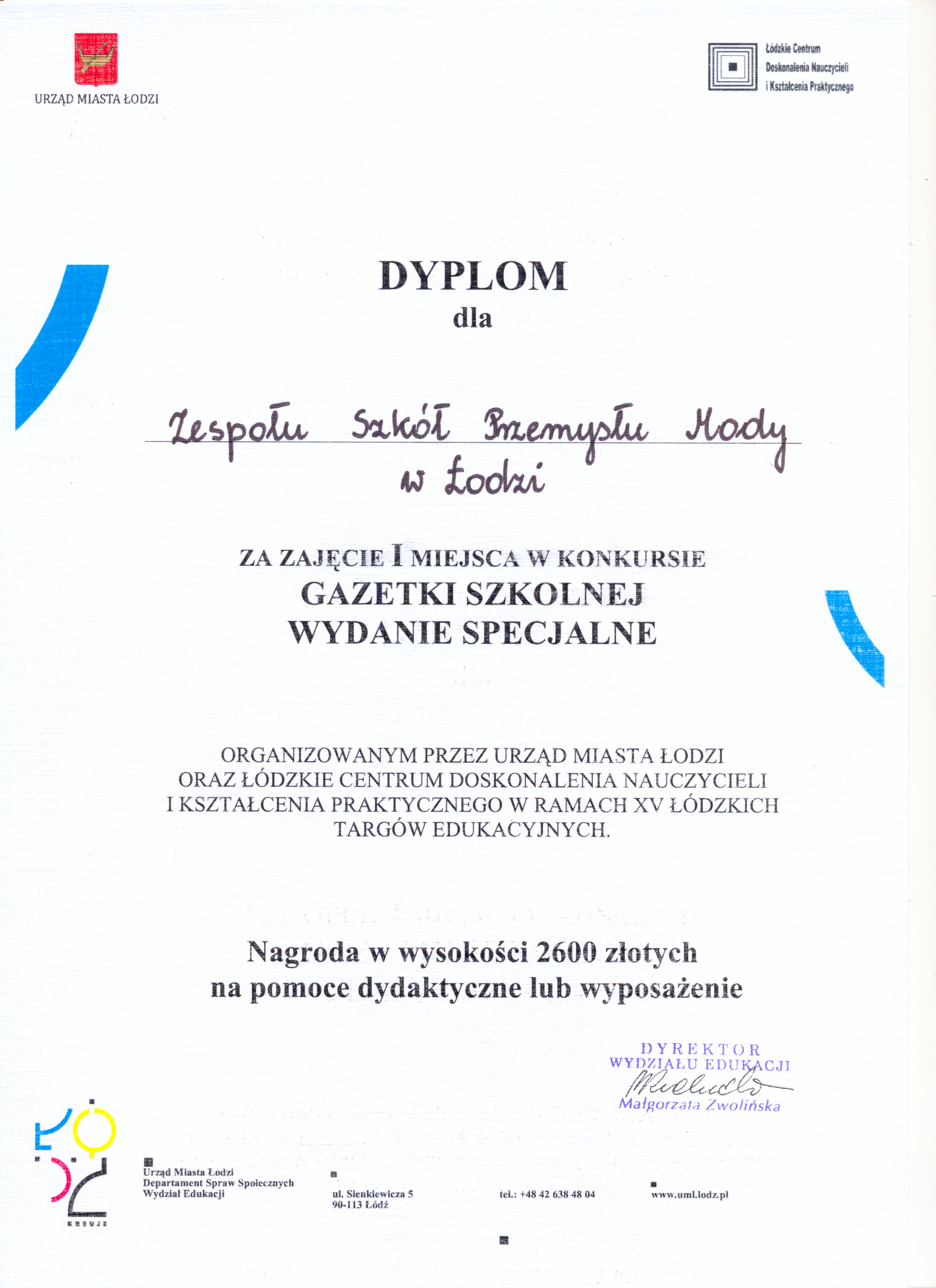 On the 15th to 17th February next edition of Educational Fairs took place in Lodz. Fashion Industry School Complex presented its offer. Guests could find out a lot about class profiles we plan to create in the next school year.
Moreover, our students took part in two competitions organized by Lodz Educational Fairs. Spectators were amazed by our school choir during the talent show. Our newspaper "School ZOOM" won in the school newspaper competition.
You can see a unique photo gallery from Fashion Lab Project.