Details

Created on Tuesday, 31 March 2015 18:00
Last Updated on Wednesday, 01 April 2015 07:45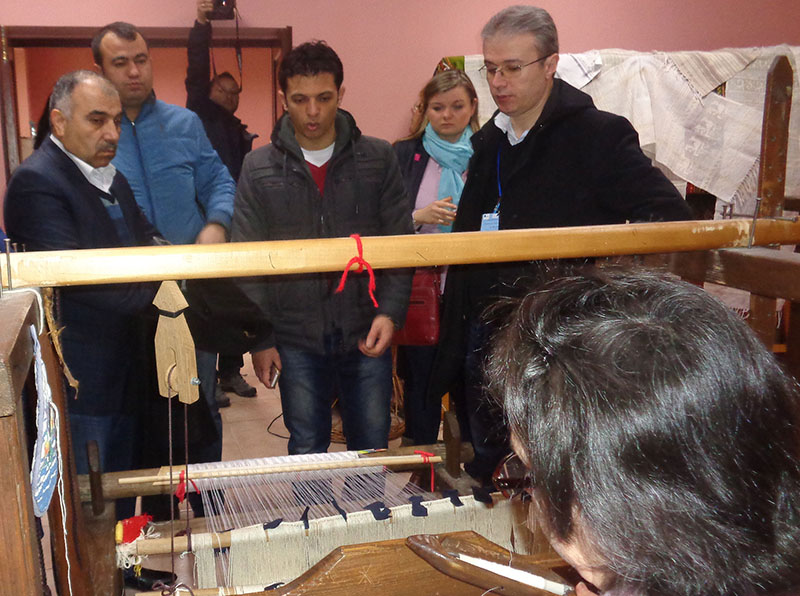 In March 2015 the PRIME project partner meeting took place in Braila, Romania.
---
In zilele de 9-13 martie în cadrul programului Erasmus + în orașul Brăila din România a avut loc a doua întâlnire a partenerilor.

The representatives of Poland and Turkey got familiar with Romanian system of education, regional history, culture and local media.
Project partners visited the county School Inspectorate, National College "N. Balcescu", The Zonal Centre of Cultural Traditions and The Press Trust.


---
În timpul vizitei, reprezentanții din Polonia , inclusiv din școala noastră și din Turcia au cunoscut sistemului de învățământ românesc , istoria regională, cultura și presa locală.
Parteneri au vizitat Departamentul local al Educației, Centrul pentru formarea cadrelor didactice, Colegiul Național "N. Balcescu", Centrul de Cultură și Tradiție deasemenea și The pressTrust.
Participanții la această întâlnire au lucrat și lucrat la sarcini de proiect.