Details

Created on Friday, 16 October 2015 05:23
Last Updated on Friday, 16 October 2015 05:23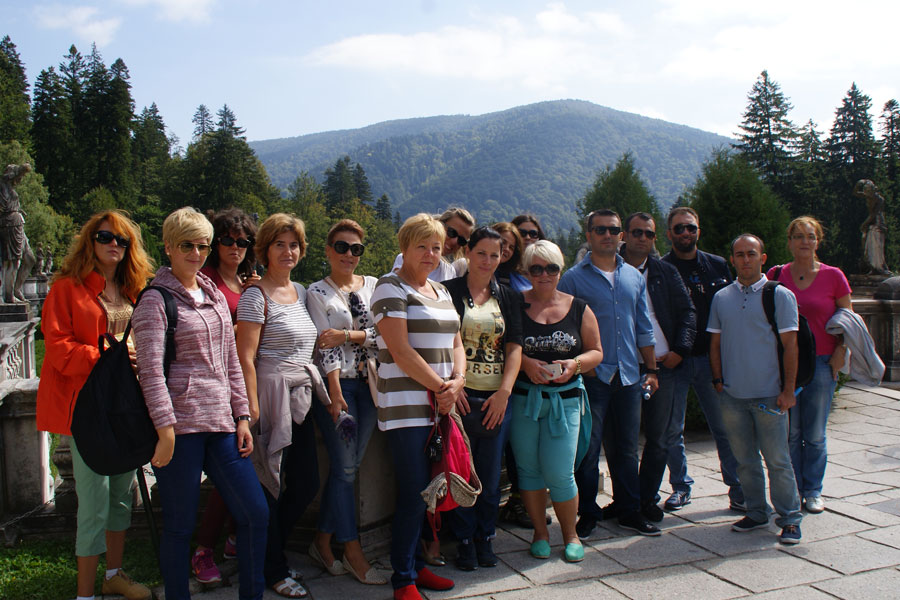 A 4 day training course in the field of modern entrepreneurship and practical workshop took place on days from 13 to 18 September 2015 in the town of Braila, Romania. The event was an integral part of actions within the "PRIME - Promoting our Regions in Modern Entrepreneurship" project.

The training course was led by Inspectoratul Scolar Judetean Braila. Polish site was represented by FISC teachers, representatives of the Department of Education in the City Hall and a representative of the University of Lodz.

Within the training course, Romanian site organized meetings with managers, inspectors and employees of the Inspectorate at the Braili's Department of Education, principals and teachers of the National College 'N. Balcescu as well as managers and employees of a local partner - The Zonal Centre of Cultural Traditions.

A trip to Dracula's Castle has made our stay in Romania even more attractive.