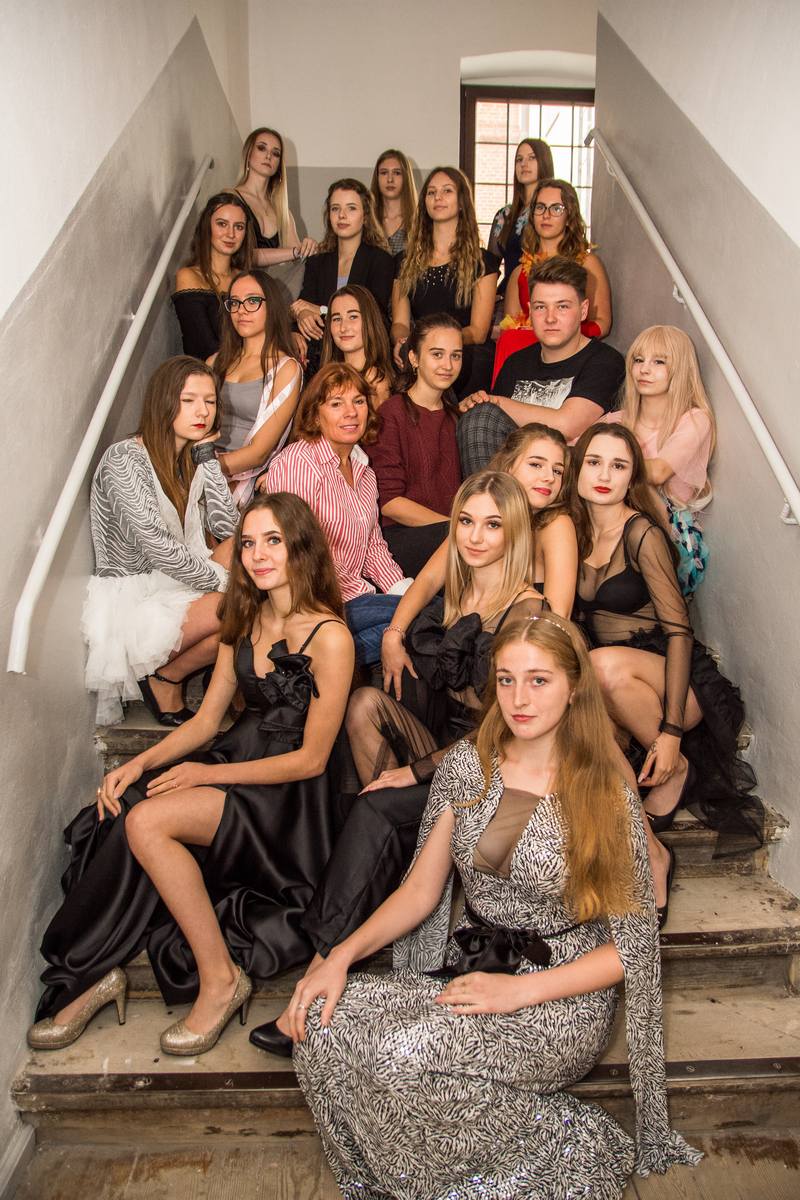 Guests from the textile sector and students from various schools saw a fashion show performed by our students.
We presented an extensive number of collections by Kamil Kaczor, Ania Skrzeczkowska, Marcelina Dynia, Natalia Frątczak.
After the show and lunch, the models took part in the second part of the event which were the presentations of various companies ( particularly interesting for us were the presentations of Politechnic University) in Lodz. We learned about many new products in their offer.
Educational clothing offer was presented by Ms Ewa Tomaszewska. Additionally, there was the multimedia presentation of all our players prepared by Mr. Henryk Kwitowski. As always, our facility was recommended by Majka Michalak from ŁCDNiKP.